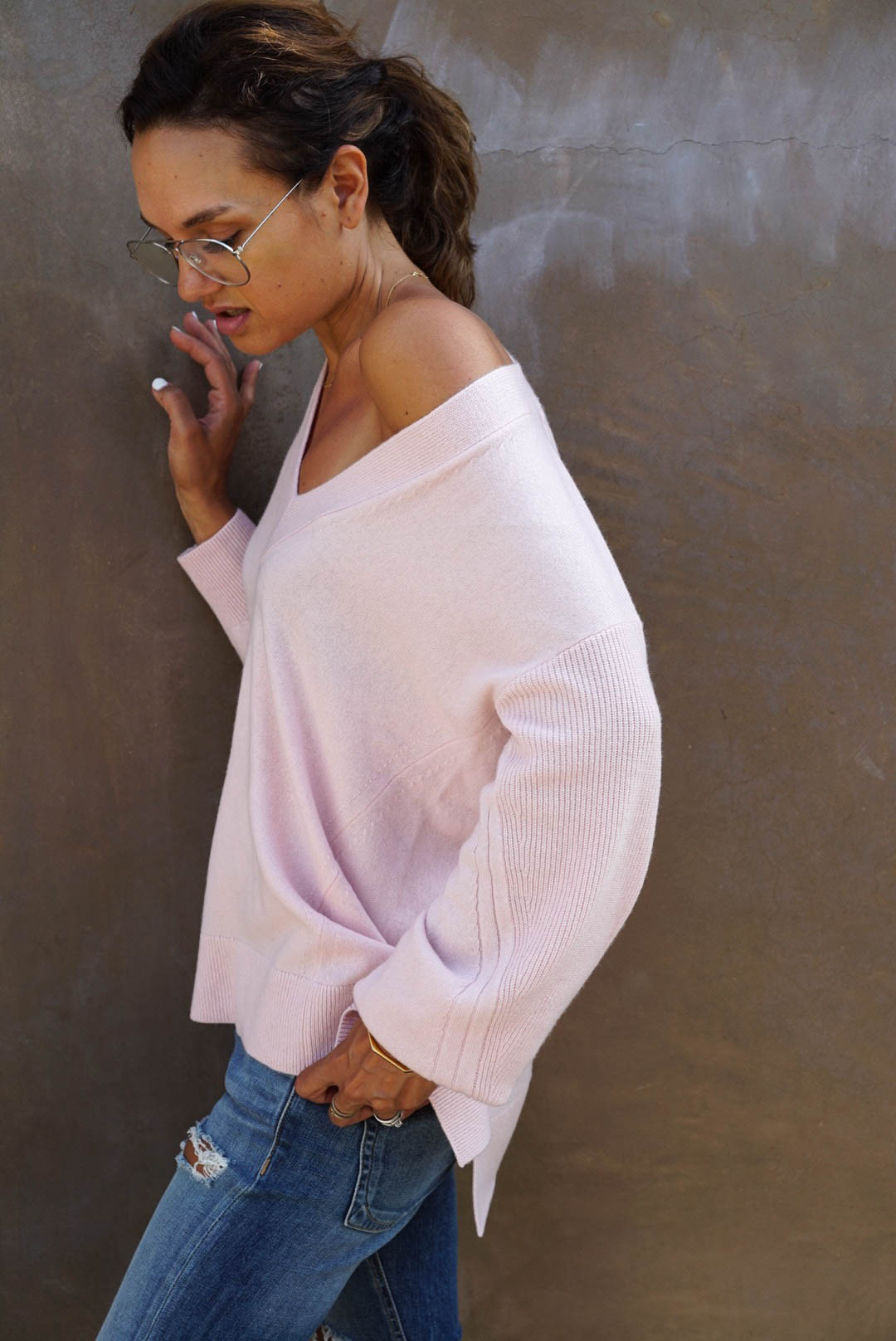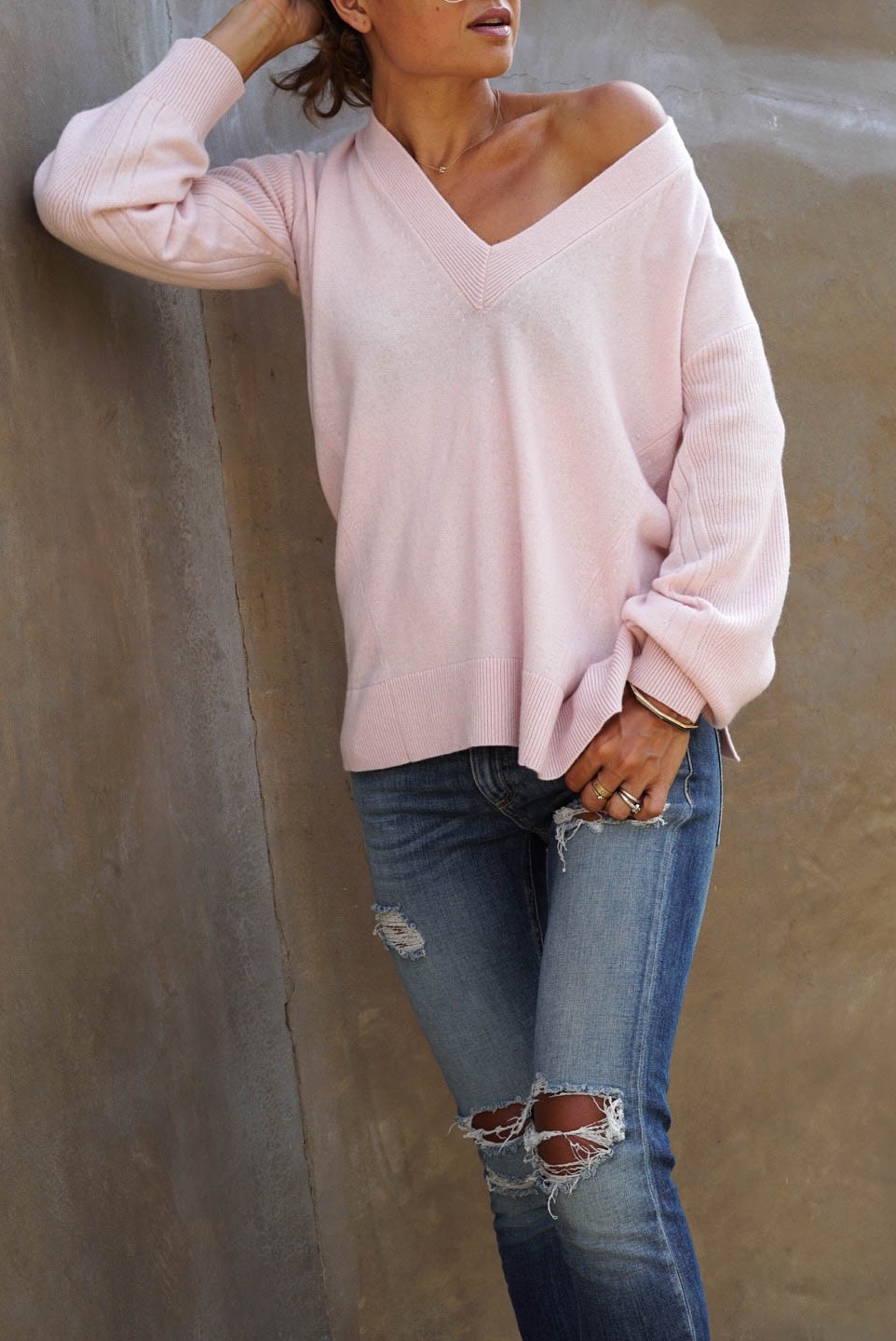 Pink Cashmere
cropped jeans :: blush heels similar :: v-neck sweater :: bag 
It's crazy to think living in LA, but few things I love to wear more than anything is a comfy sweater. This one is cashmere, pink and a gorgeous v-neck. I love it with jeans or dressed up with trousers. Nordstrom carries an awesome assortment of choice rag & bone pieces beyond this awesome knit. What to look for you ask? I'm loving their tweed, gorgeous jeans (read more here), booties, and of course cashmere. I've gotten countless compliments on this sweater both for its shade of pink and oversize fit – perfect over jeans for that I rolled-out-of-bed-and-headed-to-brunch-kinda-chic. The look that we all secretly want, right? As for styling tips, I paired it with blush heels and clear aviators. Have you seen their sweatpants? Hello weekend chic. What's your go-to comfy look?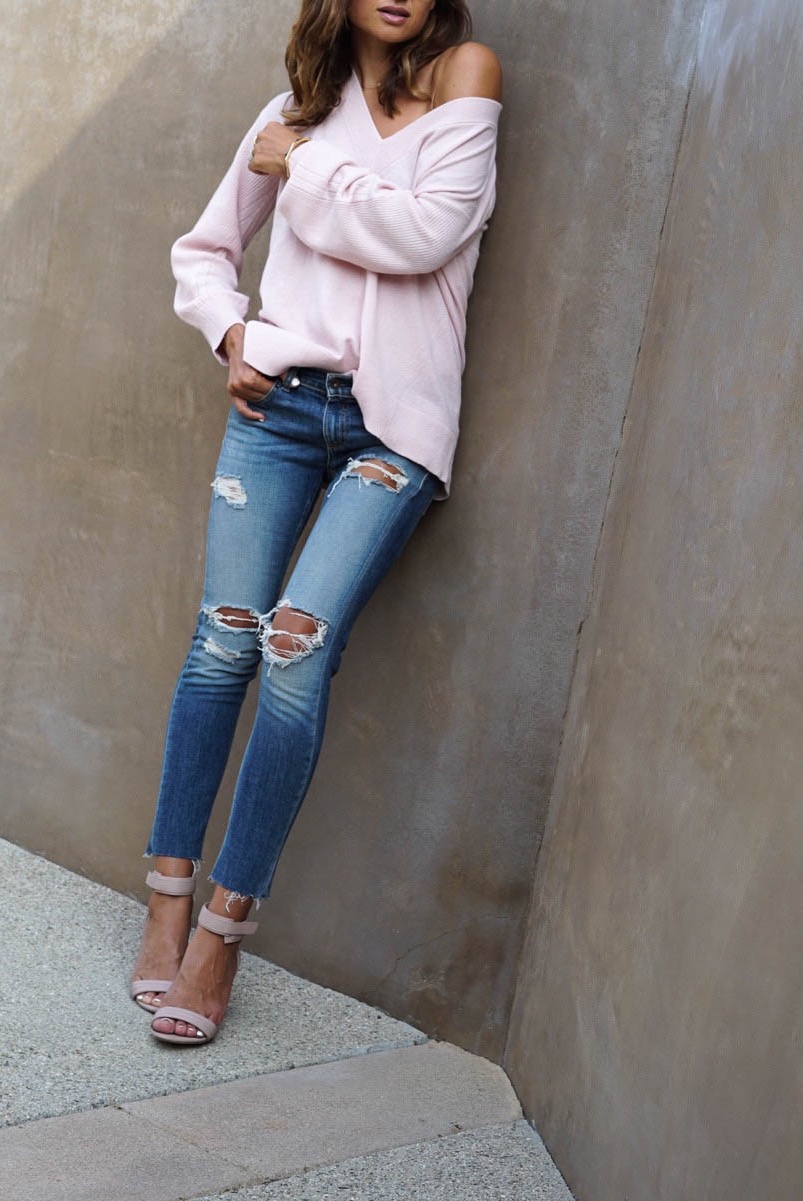 More cozy knits from rag & bone:
More jeans from rag & bone:
Thank you Nordstrom for sponsoring this post!